Richard Smallfield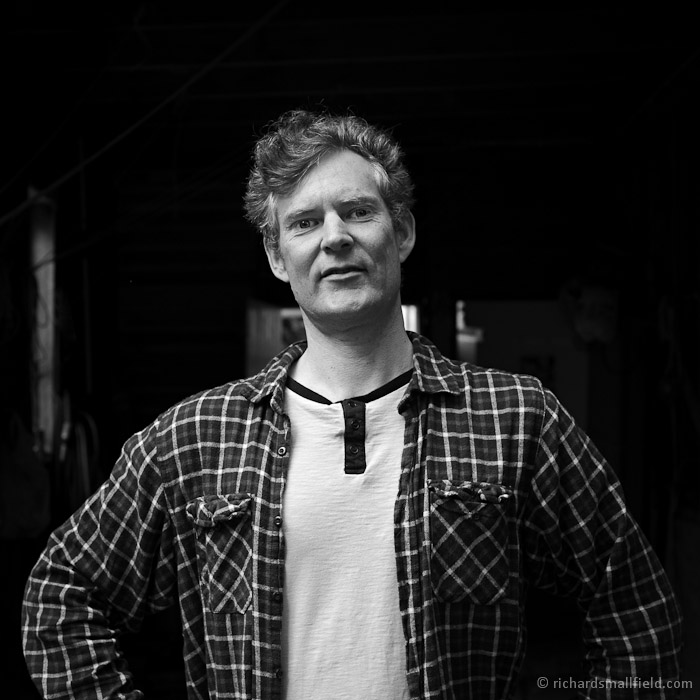 I graduated from Auckland University with a BA/LLB in 1988, while developing Myalgic Encephalomyelitis/ME (which has been largely known by the trivialising name Chronic Fatigue Syndrome/CFS since 1988).
For seven years I was then bedridden (for long periods, too weak to feed myself). Over 1995, an improvement in my condition following allergy desensitisation allowed me to move north to the coastal village of Leigh, where my health slowly, but steadily continued to improve.
A number of productive years followed (although I was still having to lie down for 20+ hours most days). Unfortunately, a stressful year in 2010 led to a relapse the following summer and I have mostly been housebound ever since, lying down all day and using a wheelchair.
Recently (Sept 2015) I have had to rely on the wheelchair less often and am now driving short distances again and taking some photos on good days.
My main photographic project since around 2008 has been to document the changing rural environment of my locality. The reference point I have chosen is that of the back roads. This work has been exhibited locally and in Auckland and been well received. The current series, Gone Tomorrow, was first exhibited in Auckland in 2010; my ultimate goal for this series is for it to become a book.
Before my 2010 relapse stopped me taking photos, custom printing work and editioned print sales largely funded my consumables and exhibition costs, but I've only occasionally been well enough to print photos since then.
Photographers whose work has made an impression on me include: Charles Marville, Eugene Atget, Brassai, Bill Brandt, Henri Cartier-Bresson, Josef Koudelka, Don McCullin, Jeanloup Sieff, Ralph Gibson, Francesca Woodman, Constantine Manos, Marti Friedlander, Mark Adams, Lawrence Aberhardt and Anne Noble.
My other interests are writing and the guitar (mostly classical and jazz). I was taking classical guitar lessons before my relapse, which has made it impossible to make headway in the last five years.
A small selection of my writing can be found on my writing page.